Games
for Windows10
---
Simple Shisen-Sho
A simple Shisen-Sho game (Mahjong tile match puzzle or Mahjong Solitaire).
Click here for details.
---
Tools
for Windows10
---
Wiimote Checker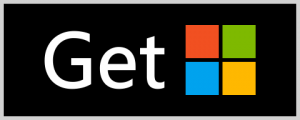 A Malfunction detector for Wii Remote. We support large-volume, quick, simple and reliable work for business applications. Also supports Motion Plus, Nunchuk, and Classic Controller. Available with a standard Bluetooth adapter and standard drivers.
Click hire for details.
---
Browser Extensions
---
No More Amazon Reviews
This is for those who find the Amazon site useful but don't want to see the ratings.
Click hire for details.
---
for Android
CVS Searcher


You can search data in CSV Files at speedy and easily by using CSV Searcher.
You can use this as a simple database front end app or a simple business app.
Click here for details.
Simple Delay Checker


You can measure LCD's delay by using terminal with HDMI output function.
Click here for details.